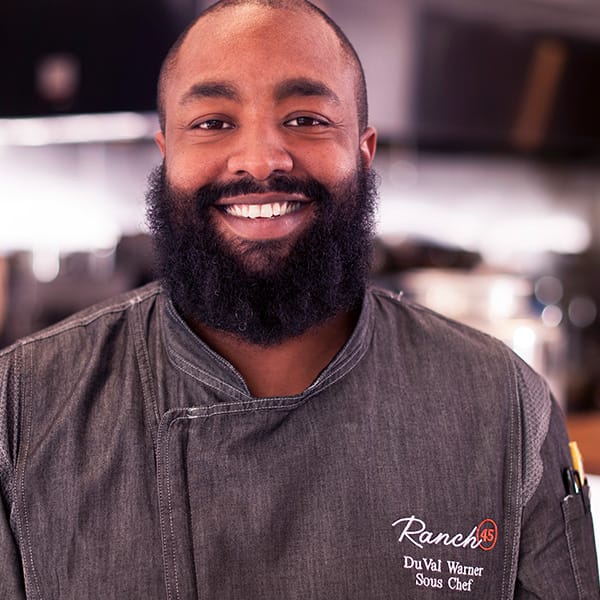 After cooking BBQ for over 25 years for his friends and family, DuVal Warner's professional cooking career kicked off in 2015. 
Chef DuVal oversees the restaurant's approachable, meat-centric menu. A proud military veteran, Duval has won several BBQ competitions throughout his military career and has previous experience as chef at the Turf Club at the Del Mar Fairgrounds. 
Originally from Southern Virginia, DuVal brings his southern based cooking style to many of his dishes including his favorite preparation of Shrimp and Grits. 
Aside from being a retired United States Marine with multiple deployments overseas and combat service, when Duval isn't cooking delicious plates, he works out and coaches high school sports.