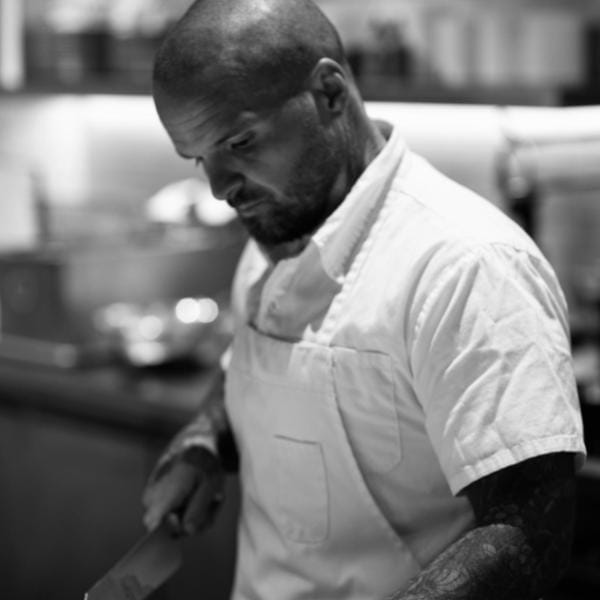 Chef Nate Appleman's soulful cooking has garnered him national praise. In 2009, he received the James Beard Foundation Rising Star Chef award, the Food & Wine Best New Chef recognition as well as two prestigious book awards from the International Association of Culinary Professionals: Book of the Year and First Book: The Julia Child Award for his cookbook A16 Food + Wine.
Since joining Chipotle in 2010, Appleman revitalized the Chipotle Menu, refining the dishes that everyone has grown to love at the fast casual restaurant. Today, Chef Appleman leading Culinary Innovation for New Ventures. This latest chapter in Appleman's career allows him to continue his belief in making food with great quality ingredients, prepared using classic cooking methods- with a much wider reach. His concept, Farmesa Fresh Eatery, is a farm to table, vegetable and high quality protein focused restaurant, currently in a stage gate process, and will entice the palates of patrons with bold new flavors.
Appleman is a Food Network regular with appearances as a challenger and judge on Tournament of Champions, Guy's Grocery Games, Iron Chef America, The Next Iron Chef, and Chopped All-Stars among others. During his Chopped All-Stars appearance he out-competed some of Food Network's most notable culinary talent, ultimately winning the title of Chopped All-Stars Champion and donating $50,000 to the Kawasaki Disease Foundation.
Appleman's consulting company, Appleman Projects, has become a high-profile resource for restaurants from concept to iteration and casual to fine dining. From menu development, operations, and concept design it's all encompassing expertise will help any business in need.
During his tenure as executive chef and co-owner of A16, the restaurant was awarded three-and-a-half stars for food quality by the San Francisco Chronicle, after which Appleman went on to open the equally well-received SPQR. In 2010, Appleman moved to New York City to open Pulino's Bar & Pizzeria. At Pulino's, Appleman continued to create distinctive dishes, inspired as always by local produce, seasonal items, and sustainable ranching, farming and fishing.
A graduate of the Culinary Institute of America, Hyde Park; Appleman trained in Italy in traditional methods of salumi production and butchery and is one of the few American pizzaiolos certified by the Verace Pizza Napoletana Association.
In addition to his culinary accomplishments, Appleman is an active philanthropist, as a board member of The Kawasaki Disease Foundation he works tirelessly to bring awareness to the efforts of the Kawasaki Disease Foundation. Appleman is also a contributing advisor for Runner's World Magazine.