The first year of Del Mar Wine + Food Festival was a runaway success! So let's do it again.
Six days of immersive culinary experiences and sold-out dinners across San Diego. An all-star lineup of the city's top chefs, plus chef friends from Food Network and Top Chef and all the TV places. Over 200 curated wines and drinks brands. Aaron Paul and Bryan Cranston. Alex Morgan. Drew Brees. Rob Machado. A celebrity pickleball tournament that nearly stole the show. All the things—raising $25,000 for Feeding San Diego.
Over 8,000 people came out for the debut. Over 6,000 joined us for the main show—the two-day Grand Tasting held under the SoCal sun on an epic stretch of grass by the sea, Surf Sports Park.
2024 will be even better. Get your tickets now. Book a flight. Come experience it. Buy a condo. Uproot your life.
See you in Del Mar.
This celebration was created by longtime locals who really, really, really know San Diego. They sat around one day and said, "Let's do an outdoor cookout with some of the city's top chefs for a few thousand of our friends. We'll have phenomenal wines and great cocktails and show people what this city can do. It will smell like birria and Barolo. We should do it on grass so green it makes your eyes hurt, close enough to smell the surf, and definitely do it in September—which locals know as the very best month in San Diego, with lukewarm breezes and sunsets so psychedelic they almost look fake.
There are LOTS of things to do this week—wine-pairing dinners at top restaurants, mezcal tastings with our favorite actors, beach days with Rob Machado, cooking hangouts with famous chefs and food people, pickleball with Drew Brees… and a big, grand, two-day Grand Tasting under the sun at the Surf Sports Park (formerly the Del Mar Polo Fields).
The Del Mar Wine & Food Festival is Southern California's newest food and drink attraction, and we can't wait to show you what we've created for our city.
This is going to be pretty great. You should join us.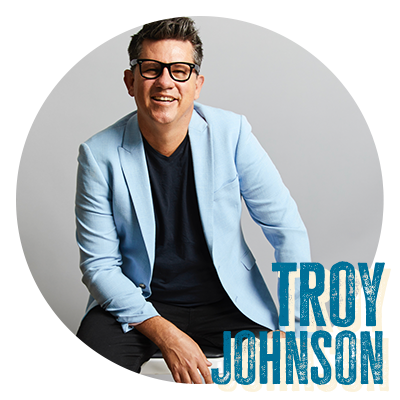 Food writer and person-on-TV Troy Johnson is a San Diego native who's been on Food Network for 12 years or 87 years, we're not quite sure—most notably as a lead judge on Guy's Grocery Games, but also Iron Chef, Best Thing I Ever Ate, Alex vs. America, and Superchef Grudge Match. He and his wife Claire took over San Diego Magazine in 2021 because they wanted to create good things in the place they live. The Del Mar Wine + Food Festival is one of those things. He'll be your host for the weekend, pointing you toward great food and commenting on the festivities.
The Del Mar Wine + Food Festival is incredibly honored that some of the most beloved San Diegans and our friends have agreed to join us: San Diego Wave and US women's All-World Soccer Star Alex Morgan, former NFL Superstar Drew Brees, and the most mellow surf legend of all, Rob Machado. We also have one more big name joining the Festival, which will be announced in the not-so-distant future. They're official ambassadors and will be hosting events and roaming about with the rest of us.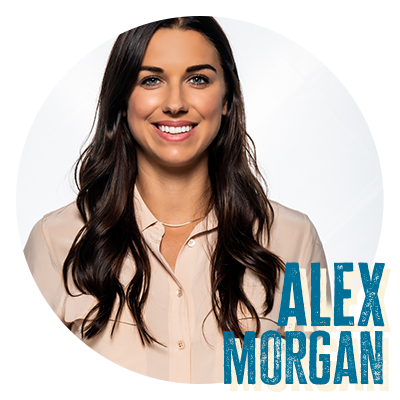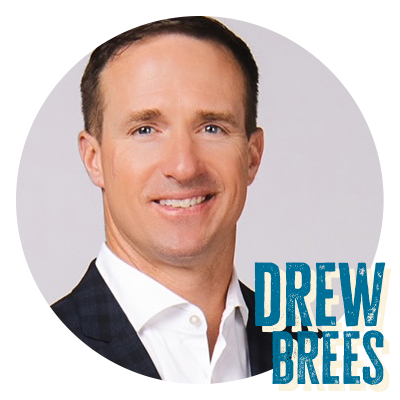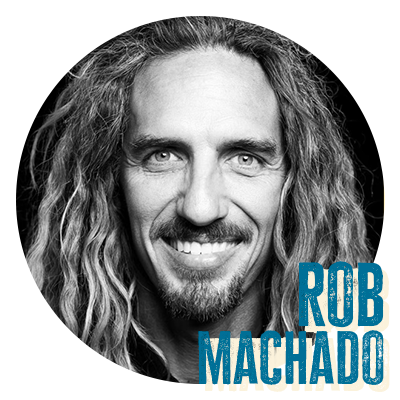 Ted Glennon is many things, a 6th generation Californian, a lifelong hospitality pro who's been nominated for or won almost everything while in restaurants as a sommelier, including Restaurant 910, The Hotel del Coronado, Restaurant 1833, Quince, Rose Rabbit Lie and Post Ranch Inn. Then 11 years ago he started making wine (Vinos Finos de California & Vocal Vineyards) and no surprise it's great and people love it. Ted is a lifelong music nerd and collector, 8 years ago he started DJing to promote his wines and today Ted's massive, rare record collection and DJ skills have turned his alter ego DJ Soigné into its own thing with a serious client list for private events.
Ted produced wine content for some of the best Food and Wine Festival events that ever existed: Pebble Beach Food and Wine, Los Angeles Food and Wine, Maui Wine and Food Classic at the four seasons, Aspen Food and Wine, Santa Fe Wine and Chile, the list goes on. Ted's events had class and humor and style and the details were always on point. Ted had sworn off the festival producer life post pandemic, he was enjoying himself as a winemaker, dj and dad. Ted LOVES San Diego, so Troy picked up the phone and got his old friend to join the team and lay a vision for the future of exceptional beverage content at Del Mar Wine and Food Festival.
We've chosen Feeding San Diego as our partner for Del Mar Wine + Food Festival. Feeding San Diego is.. amazing. They rescue perfectly good food that would otherwise be tossed, and help get it to San Diegans who are facing hunger. A portion of proceeds from Del Mar Wine + Food Festival will be donated to help their efforts. We invite you to join the cause by donating directly to FSD, contributing to our North Country Feeding San Diego Food Drive, or just googling them and helping them however you are able.