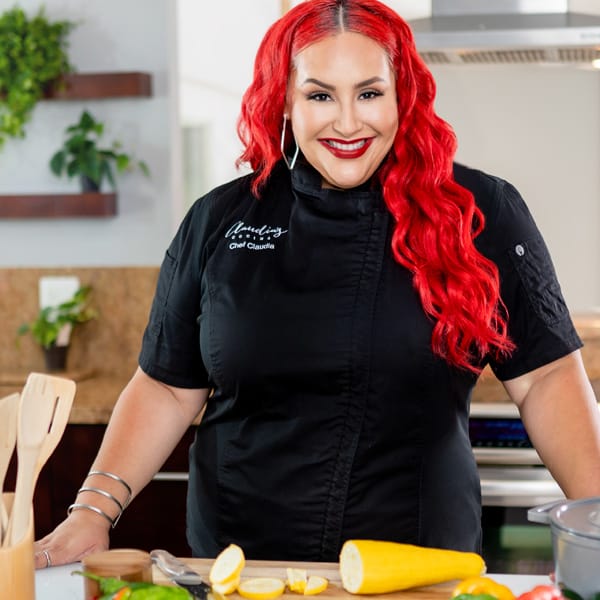 Chef Claudia Sandoval was born and raised in sunny San Diego, California, to a family originally from Mazatlán, Sinaloa, Chef Claudia grew up with her mother and grandmother, who taught her how to cook from a young age. In 2015 she went on to become the the winner of the sixth season of MasterChef U.S. with Gordon Ramsay.
After winning the coveted title of MasterChef, she began a successful culinary consulting and catering company under the name "Claudia's Cocina," in addition to working with important brands like Coca-Cola, Kellogg's, Neslté, Disney, T-Mobile, and Tajín; Chef Claudia published her bestselling cookbook "Claudia's Cocina: A Taste of Mexico".
Chef Claudia has moved on from contestant to Judge on various shows like, Chopped, Chopped Jr., MasterChef Latino, on Telemundo, and is now Judge on MasterChef Latinos on Estrella TV. Most recently Chef Claudia released a new food travel show called "Taste of the Border" on Discovery+.
Chef Claudia never stops, most recently launched her own line of Celebrity Chef Meal Delivery through a partnership with Home Bistro, ensuring that people all over the US can have a taste of what Chef Claudia is cooking.
Claudia Sandoval's Events