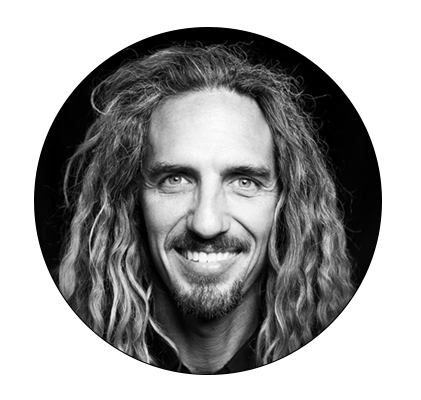 Rob Machado Beach Cleanup and Seafood Brunch
with Chefs Brian Malarkey and Aidan Owens
The zen, the myth, the legend. Pro surf icon Rob Machado has joined as an official partner of the Del Mar Wine + Food Festival.
Butter envies the smooth of Rob. His magic is riding 20-foot mountains of water and looking alarmingly relaxed. As if he's thinking about sandwiches, may take a quick nap. In environs that would terrify most humans, Rob surfs in casual cursive. Rob chills.
At DMWFF, he'll host a day at the beach where he learned to surf and still lives nearby. It's a beach cleanup—a San Diego tradition, a do-good social gathering in our surf culture. Bring your board, jump in the water. Someone will win a Rob Machado surfboard. Afterwards, we'll all head up the road to the deck at Herb & Sea where chefs Brian Malarkey and Aidan Owens have prepared a local seafood feast with barbecued oysters, fresh fish, cocktails, you name it.
We partnered with Rob because he is San Diego, and constantly works to do good in the city. He started the Rob Machado Foundation with the mission of caring for the planet, starting with the younger generation here at home. We partnered Rob with Herb & Sea because their focus on sustainable seafood matches that life.
WINES
Daou Chardonnay Reserve 2021
Daou Discovery Rose 2022
FOOD
There will be food stations for guests to get small seafood brunch bites
~ think backyard barbecue where you're eating, drinking, and relaxing in the sun.
Station 1: Grilled Oyster
Station 2: Tuna Carpaccio Toast
Station 3: Blinis Caviar Onion Dip
Station 4: Crab Niçoise Salad
Station 5: Lobster Roll Benedict
Station 6: Oyster Raw Bar
Station 7: Shrimp Brochette