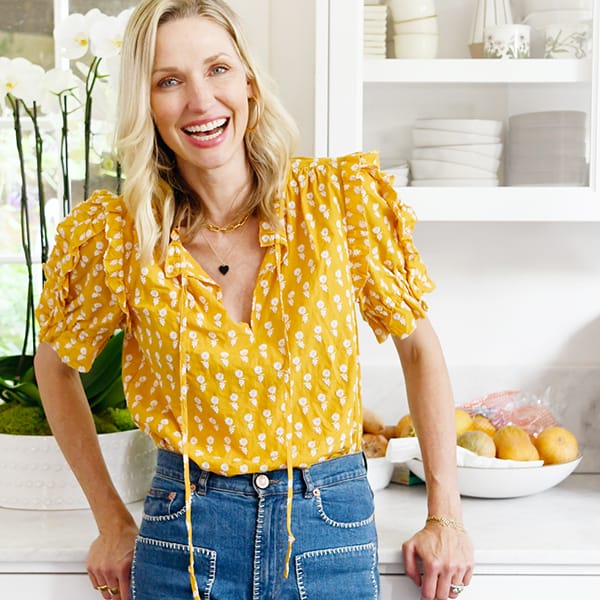 Launched in 2007, Catherine, mom to Kenya, Chloe, and Gemma, created Weelicious.com as a platform to show parents around the world how easy and beneficial it is to expose children to wholesome, delicious homemade food. After personally struggling with how to feed Kenya as a baby, Catherine recognized a need to be filled: simple, nutritious recipes for parents using minimal ingredients that are fully loaded with flavor. Weelicious is currently home to over 1,400+ original family-friendly recipes and more than 500 videos. Catherine inspires the Weelicious community with readily available ingredients and recipes that are fast and easy. Weelicious is a wealth of trusted information for families.
In 2012, William Morrow published Catherine's first book, Weelicious: One Family. One Meal. An inspirational feeding guide, Catherine cleverly weaves together first-hand experience with fact-based evidence, then naturally progresses into 140 of her original "fast, fun, and easy" recipes. Her second book, Weelicious Lunches: Think Outside the Lunchbox published by William Morrow in September 2013. Addressing the familiar lament of the redundant nature of creating lunches for children, Catherine provides a variety of realistic solutions and more than 160 recipes to help time-challenged parents think outside the box and beyond the standard PB&J when packing their kids' lunch.
Her third book, Smoothie Project, resulted from a quest she had embarked on to heal her son's chronic ailments through nutrition after no doctor was able to uncover why he felt unwell. Having documented that whole journey for years on social media, along the way, she encountered so many people suffering with their own health challenges who also found relief in nourishing their bodies with smoothies. Intended to be the ultimate smoothie bible, the book is filled with over 100 delicious smoothie recipes and how to nutritionally tailor them for your own specific health needs and feel your very best.
Catherine's most recent book, Meal Prep Magic, was released on April 4, 2023. The book is filled with time-saving tricks for stress-free cooking, tips to organize your kitchen, and meal prep hacks to help you save both time and money and turn your kitchen — the room we probably all spend the most time in — into a space you love to be in.
Catherine authors a monthly "Snack Mom" column in Parenting Magazine, has appeared multiple times in People, Self and Real Simple Magazine, on the Today Show, The Chew, Access Hollywood Live, Good Morning America, and The Kelly Clarkson Show. She appears regularly on the Food Network's Guy's Grocery Games, has guested on Next Food Network Star and SuperChef Grudge Match, and each week on NBC's Danny Seo Naturally plus a monthly column in the magazine.
Catherine is the co-founder of One Potato: a family friendly meal company delivering semi-prepared meals to encourage families to cook and eat together.
Catherine McCord's Events