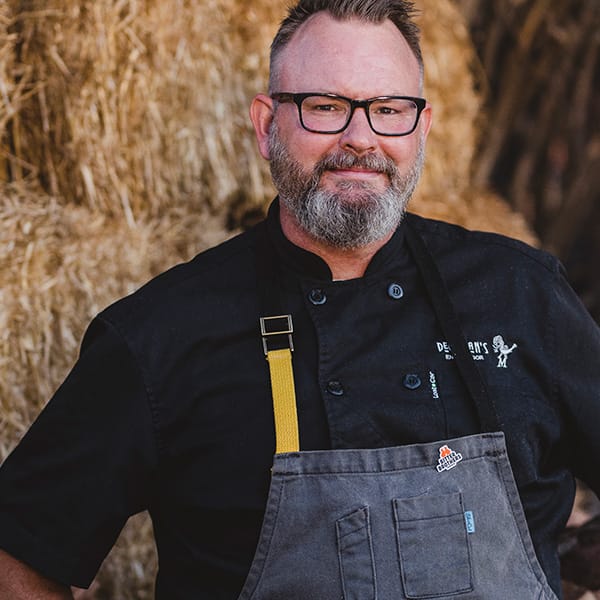 Dynamic and outspoken Michelin Star chef Drew Deckman continually strives to run a zero kilometer, sustainable community based restaurant with a kitchen that is completely outside and is solely fueled by wood and natural elements, and where the majority of ingredients come from the ranch or nearby sea.
His food is a combination of intricately composed plates and rustic elegant dishes. The guiding force of chef Drew is sustainability. At his restaurant, he is 100 percent committed to the advancement of responsible and renewable local farming, fishing and ranching - from planting, harvesting, transporting, preparing and recycling.
Deckman earned his culinary skills under Gastro-master chef Paul Bocuse and Jacques Maximin, and mentoring by star teacher and author Madeleine Kamman. He has been a chef throughout Europe and earned a Michelín Star in Reinstorf, Germany. 11 years ago, Deckman chose a large pine tree in the middle of a ranch and vineyard, in a remote valley in Baja California, Mexico to put down his roots raising a beautiful family. In 2022 Deckman's in El Mogor participates in the list of 50 Best LATAM. "Past and future".